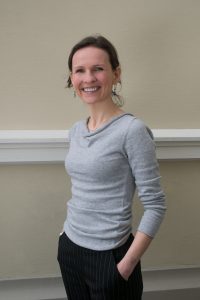 My name is Agata Belanger and I am an Integral Master Coach™.
I have always been fascinated by human potential – both manifested and unmanifested. The first book I bought with my own money when I was 11 was Freud's "Psychoanalysis". And I actually read it, did not understand most of it, and enjoyed this mystery.
Fast forward to a major life choice after high school and a Master's in education (English philology which developed my love for language, communication, culture and more). Teaching English to adult executives ("I will never learn a language, I am too old, I am only good in Finance…"), I decided to never let people be limited by their beliefs about their limits, never give up on anyone. They did learn English.
Starting as an interpreter in a global business, I experienced first-hand how not only language agility, but cultural sensitivity, corporate culture and personal preferences need to be taken into account as you speak on behalf of someone else. I got completely soaked into the corporate life and took various advising, managing and leadership roles, with the main focus on building continuous improvement and quality culture in a global corporation.
Then, well on my way up the corporate ladder, my life took an unexpected turn. I left everything behind to follow love calling. My husband's professional assignments led us to several countries. From a corporate leader, overnight, I became a stay-at-home mom in a foreign country, no friends, no family, no colleagues around me. I could not enjoy the time, space, being a mom. Days seemed empty, something was missing. The silence around me was scary. I missed the pressure of corporate life.
I completed MBA while raising kids and moving countries, intending to come back to corporate career. But as I did, I felt that Lean and Agile and other management theories were insufficient to express the potential in me and people around me. I searched for more, exploring yoga, meditation, qi-gong and other alternative modalities of improving myself. I became a Mindfulness Instructor. All this showed me that there is much more than living from my head up – there is also my body, feelings and emotions. Even my dreams became a valuable source of wisdom and inspiration. And I kept on exploring…
Back in 2010 I read a book about coaching. It was fascinating how coaching as a method of uncovering and manifesting hidden potential bridged the gap between what I have learnt and where I longed to go. And I thought to myself "in another life, when I am a better version of myself, this is what I would love to do."
But coaching kept coming back into my life through people and frameworks. Building on my Lean expertise I became an agile coach. One day, chatting with another agile coach, I noticed a change in her. Nothing I could put a finger on, but she was remarkably different. Now I can say that it was her presence, focus, self-reflection, awareness, grounded breath and voice and gaze that was the difference that I noticed. I asked for permission to express my impression of her that day and said "what are you doing – you are somehow different…" And she shared the Integral Coaching Canada website. I had no doubt, as soon as I opened the page, that there it was – was my next step. There was a promise of creating a new life, a better me, right here, right now. I embarked on the journey and got certified as Integral Master Coach.
All came together through Integral Coaching:
the rigor of continuous improvement that became my second blood during my early corporate years,
the courage to fail, the trust in people and collaboration, the focus on value that agility brings to the organization
the power of presence, the awareness of body, feelings and emotions to support and enrich the "neck-up" capacity of the human brain
and whatever else I am about to learn and discover
These are the inspirations I draw upon in my coaching these days and I continue learning, expanding and simplifying. Everyone is exceptional. There is no one way, there are just inspirations to play with, explore and learn. My creative soul finds its way out in the world through designing programs that are unique for every client, shining the light on what is possible yet hidden under the rush and noise of everyday life and work.
To balance out the demanding coaching service, I like to relax while listening to music, dancing, playing the piano. I keep my precious body in shape through dedicated yoga practice, long walks in the woods and conscious eating. Just for fun – I like to learn new languages, currently Spanish. Above all, my family of 5 plus a dog is a constant source of joy and new challenges, the biggest learning of all.
I live in Norway and work in one of Norway's big industries, contributing to greater leadership and enterprise agility. In my private practice I work online with clients from anywhere in the world. I coach in English, Norwegian and Polish. Considering my story, my education and experience, my coaching serves best middle and senior corporate professionals, but everyone is welcome to delve into possibilities of us working together. Contact me for a free 30 minutes' exploration call if you feel inspired.
I look forward to meeting you.
Read more about Integral Coaching Canada here